About Pro Power Services Inc.
Our Beginnings
Pro Power Services Inc. started with a humble beginning in 1987 that over time became one of the most versatile commercial and Industrial electrical contractors in the Southern California region. From its early days the Company focused on technical expertise, developing a core team, and providing quality service to its clients. To this day, the Company thrives on word-of-mouth publicity and repeat business.
Our team of technical experts have established a strong customer-centric reputation as a full service commercial and industrial electrical contracting company that provides installation, design, and build services. We know how to deal with both the electric utilities and city plan checkers or inspectors so you will not have to!
If you need a full service electrical contracting company to provide design/build services, we are more than qualified to meet those needs as well.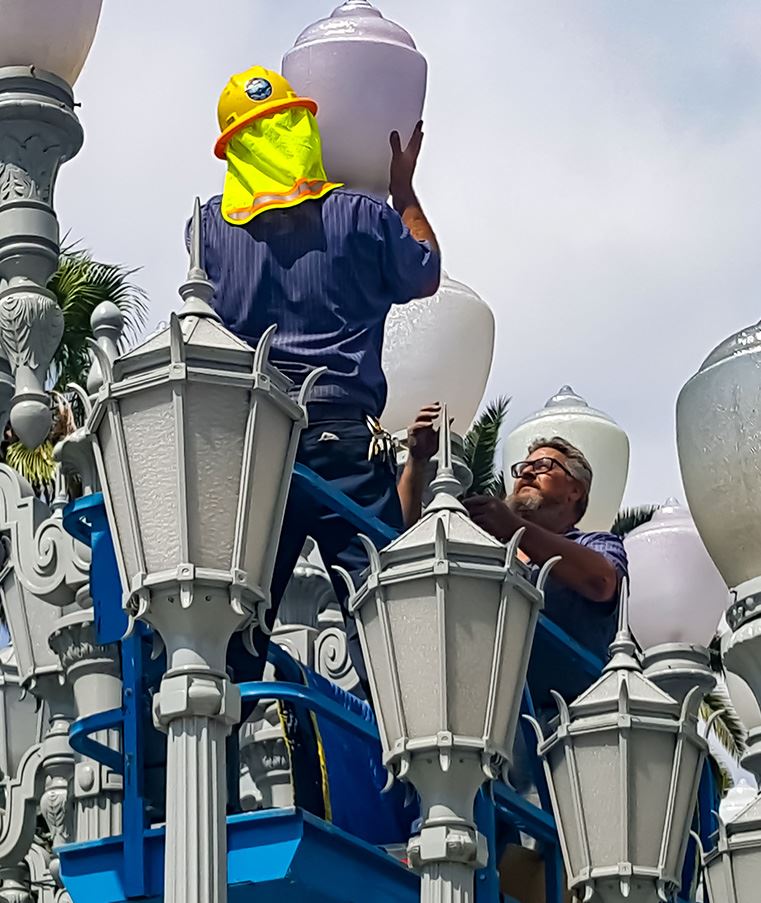 Contact Pro Power Services We've provided electrical services to the businesses and establishments of Los Angeles since 1987.
Our Evolution
In 2021, to expand the company's footprint in new and rapidly growing fields, such as the EV charging station market, a group led by Nilesh Shah and his team of experts, Tika Lama and Su Shah joined the company. While the company continues its current service offerings, we will also focus on adding resources to capitalize on our EV charging station installation experience and to rapidly expand regional operations. Nilesh is dedicated to upholding the quality of service that PPS is known for and expand PPS' strategic relationships.
Nilesh is a former Senior Partner from KPMG with a vast experience in helping companies accelerate their growth trajectories based on emerging technologies. This experience has allowed him to understand various industries and focus on unique industry drivers. Nilesh's dedication to the continued high-level of quality combined with his outlook for the company will allow PPS to enter a new age where existing customers have the continued access to the services they are familiar with while allowing the company to add services that are emerging.
Continuous Innovation
Since 1987, we have completed hundreds of design/build projects of all types. As a full-service contracting company, we are a one-stop-shop for all aspects of your project, including engineering, estimating, and drafting services covering plans, permitting, and installation. We take pride in doing all parts of the project from conception to completion. We are your turnkey solution. No matter if you're installing a single piece of new equipment or building a new facility from the ground up, we can handle it all!
Our services do not stop there! In addition to all of the high-quality industrial services PPS is known for, we will be expanding to further service existing and new clients. This includes, but is not limited to, EV charging stations at multiple car dealerships, such as BMW, Mercedes Benz, and Volvo.
To learn more about our company and our services, contact our team today or call (323) 886-0103.

"The service was excellent, the work performed was professional and the cost estimate met current prices."

Douglas H. - Antelope Valley-East Kern Water Agency, a government project

"I would highly recommend them for any commercial or industrial electrical needs"

Len Silvernail, CFM- Executive Director of Facilities and Engineering, Rusnak Group

"We do not want any one else to service our facility."

Mike B.

"You and your staff are great to work with and the service you provide is second to none."

Steve C.

"We are thankful to partner with such wonderful people and businesses. We thank you for working with us, and we look forward to working together in the future."

Juan

Providing Professional Commerical Electrical Services
Since 1988, we have completed design/build projects of all types. We take pride in doing all parts of the project from conception to completion.
View Our Completed Commercial Electrical Projects