Los Angeles Street Lighting Contractors
We Are Los Angeles' Lighting Professionals -
(323) 886-0103
Proper street lighting serves to give your office building a modern and professional appearance while providing your customers with a feeling of safety at night. In many cases, the city will require builders and developers to move or add street lighting in front of their structures. Street lighting not only makes your business or warehouse more accessible and noticeable but also helps you avoid liability for accidents or incidents related to insufficient outdoor lighting.
For the last decade, our team of commercial, industrial electricians, and contractors in La Crescenta-Montrose at Pro Power Services Inc. has worked with the Department of Public Work's Bureau of Street Lighting to meet their design criteria and install the additional lighting needed. Whether you're moving one light or installing a new set of lights, we can be part of the solution in these matters.
We Can Get You the Street Lighting Quality Lighting You Need
It's no secret that we offer products and services that are among the best in the business, which is why we have earned an A+ rating from the Better Business Bureau at PPS. Our team of Montrose commercial electricians are contractors who can ensure that your office building is up to code and in complete compliance with the Bureau of Street Lighting.
The BSL stipulates what constitutes proper lighting in the following public areas:
Parking Lot Lighting Services
LED Parking Lot Lights
Looking for parking lot light repair or installation? Upgrade to LED parking lot lights and enjoy the benefits of brighter, energy-saving, and longer-lasting lighting, instantly. Sufficient and appropriate parking lot lighting is important for any business. Businesses often suffer from insufficient parking lot lighting that can create dark spots that encourage criminal activity or lead to parking lot accidents for their staff and employees. Our highly-trained professionals here at Pro Power Services will make sure to provide you with the appropriate lighting that will add safety to any parking lot.
Walkway and Landscape Lighting Services
Sidewalk Lighting Services
Are you looking to install sidewalk lighting? Do you want to upgrade your walkway with the appropriate landscape lighting? Using the correct light fixtures is important for any type of outdoor street lighting. Not only does the correct lighting create safer walkways for your family or employees, but it can also greatly change the exterior aesthetics of your home or business. Trust us to install the appropriate walkway lighting for your home or business.
Bus Stop Lighting Services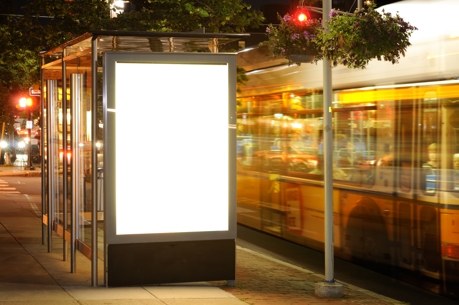 But stop lights are extremely important not only for ensuring the safety of passengers but also for ensuring the safety of pedestrians. This is especially critical in the night-time when pedestrians are walking or waiting for the next bus to arrive. Not only is it important for helping to avoid potential criminal activity, but it is also important so that bus drivers can see passengers waiting at the bus stop, or pedestrians crossing the street.
If you need street lighting on your property installed, moved, removed, replaced, or repaired we can work with your municipality to deliver you safe and effective street lights at a reasonable price. We make every effort at PPS to do the job on time and guarantee our results. You can count on us to be your best street lighting contractors.
Call the Montrose commercial electrician experts at Pro Power Services to schedule your free estimate today and learn what our team can do for your business!