The Pro Power Services Inc. Guarantee
Our commercial electrical contractors understand the importance of delivering on our promises. Our work is reliable and dependable, meaning your job gets done right the first time. We want to maximize your dollar so every penny spent is a penny spent in confidence.
At PPS our longevity is your confidence that we will install the best products and provide the best workmanship in the industry. To back that up, we have such confidence in our services and products, we provide a 1 year full guarantee on all labor, and provide full manufactures warranties on all the products we install.
We understand the importance of delivering on our promises. Our work is reliable and dependable, meaning your job gets done right the first time. We want to maximize your dollar so every penny spent is a penny spent in confidence.
Delivering on our promises is not only important to our customers but is essential to our company's reputation. We are in the business of providing high quality commercial electrical services in the Los Angeles and Southern California area. We have been doing so since 1987.
It's our superior workmanship that you simply can't get anywhere else, providing the highest level of professionalism, courtesy, and consideration of our customers' needs.
Real Solutions, Trusted Estimates for any project:
Real solutions always solve the problem. Band-aids on electrical problems just kick the can down the road so it will return to bite you when you least expect it. We know this at PPS, we have spent decades looking at poorly designed and maintained electrical system that are the result of the "kick it down the road" solutions. Part of our guarantee is you will not find better commercial or industrial electricians in Los Angeles.
No matter what your electrical project is, after almost 30 years of looking at and estimating electrical projects we can estimate yours. Estimating is not a lengthy or difficult process for those who have a wide scope of experience. Of course all project are not the same, and having the all the information needed keeps the process quick. We can provide you an estimate for your project.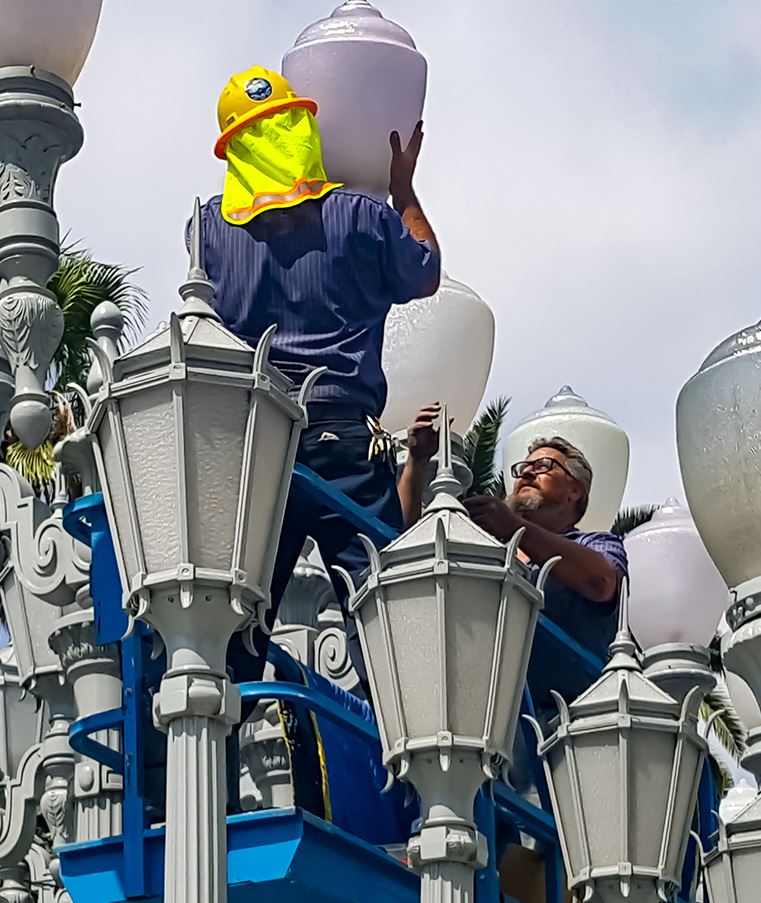 Contact Pro Power Services We've provided electrical services to the businesses and establishments of Los Angeles since 1987.

"The service was excellent, the work performed was professional and the cost estimate met current prices."

Douglas H. - Antelope Valley-East Kern Water Agency, a government project

"I would highly recommend them for any commercial or industrial electrical needs"

Len Silvernail, CFM- Executive Director of Facilities and Engineering, Rusnak Group

"We do not want any one else to service our facility."

Mike B.

"You and your staff are great to work with and the service you provide is second to none."

Steve C.

"We are thankful to partner with such wonderful people and businesses. We thank you for working with us, and we look forward to working together in the future."

Juan
Estimates provided for:
New Building projects
Power Up-Grades/New Services
Adding Lighting or equipment
Relocate a shop, production facility or plant
CAD Plans for an existing power system
Troubleshooting
Per item costing
Data cabling or fiber optic cable installations
Conception to completion services:
Because we are one of the top electrical contractors in Los Angeles, there is no need to search for and contract with multiple contractors for design, build, low voltage cabling, plan check, and permitting services. Though we are electrical contractors by trade, we are customer service providers by choice.
Our full Scope of service include:
Fast design and engineering services including full CAD plans for commercial or industrial projects of any size.
Plan check and permitting.
Project management and scheduling that will work with your deadlines and up-time requirements
Power, Lighting, Low Voltage Data, and Fiber Optic installations all from one service provider.
We have all the equipment and resources to move your project toward on time completion.
Yearly electrical system testing and inspection, maintenance, and problem-prevention.
Handle logistical issues with the City Building Department, the Power Companies, the Department of Public Works and Cal-Trans
We are involved in every aspect of your project, from conception to completion.
As experienced contractors, we are involved in every aspect of your project and take full responsibility from conception to completion. From experienced project supervision to quality control, these are all characteristics that distinguish our superior ability to get every job done with exceptional results.
Your One-Stop Shop for Any Commercial Electrical Project
We strive to provide high-quality work at a value you can afford. Because we are devoted to providing industry-approved services that stay up-to-code, you won't have to worry about maintenance. Although we back our services with a one-year guarantee, most of our clients reap the timeless benefits of our reliable and efficient products.
Contact Pro Power Services today and request your free estimate to get started.

Providing Professional Commerical Electrical Services
Since 1988, we have completed design/build projects of all types. We take pride in doing all parts of the project from conception to completion.
View Our Completed Commercial Electrical Projects